Offering world-class training to those aspiring to be the very best professional early years practitioners
Take a look around
World-renowned exceptional training
You'll benefit from award-winning teaching and learning and one of the highest undergraduate degree student success rates - 78% achieved a 1st class or 2:1 degree (Set 42).
Small class sizes; top for student satisfaction
You'll study at a top UK higher education provider for student satisfaction (NSS 2022) and benefit from small class sizes and a high student support staff to student ratio of 7:1.
Lifelong support and training with the Agency
As a Norlander, you'll receive support and advice throughout your career from the Norland Agency and have exclusive access to Continuing Professional Development training.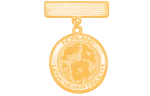 Guaranteed employment opportunities
Once qualified, you'll enjoy 100% employability with a paid probationary nanny role that we find for you and your pick of jobs through the Norland Agency.
The Norland Educare Research Centre actively contributes to the early years sector by generating cutting edge research, training and consultancy. It is home to the world's first research journal dedicated to home-based early childhood education and care.
Steeped in history, but focused on the future
Founded in 1892 by educational pioneer Emily Ward, Norland was the first educational establishment to offer any kind of childcare training. World-famous for providing the very best early years training and education, Norland remains cutting-edge. Today's students pursue the most up-to-date academic childcare training and the highest practice standards in line with the latest research.
Celebrating over 130 years of pioneering history
Browse our blog and latest news
Norland awarded TEF Gold for its outstanding student experience and student outcomes
Read more