Offer a unique employment benefit to your employees with children
Drawing on our extensive knowledge and experience, Norland delivers corporate training packages to a range of clients both in the UK and overseas. Our training packages offer exceptional value for money and a truly unique, value-added employee benefit from the world's most famous early years training provider.
We have received consistently positive feedback for our corporate training, which has fundamentally changed and enhanced the organisations that we work with and the lives of the employees, families and children that it reaches.
Value-added training courses for employees
Norland offers three training courses specifically designed to help support employees with navigating thorny parental challenges. The courses are designed to support parents with children of any age, from toddlers to teenagers, as well employees with childcare responsibilities such as grandparents, or future parents.
Toddlers World
This course is designed for employees who would like to learn more about the complex world of the toddler. Exploring the lives of children aged from 18 months to 3 years, this course will help participants to see the world through the toddler's eyes, provide strategies for supporting toddler emotions and behaviours, changes and transitions, routines, and toilet training.
Teenagers
This course looks at the science behind the teenager's developing brain and provides practical strategies for participants to help teenagers to cope with some of the challenges they face as they navigate their teen world, including how to emotion coach young people and empower them to develop resilience and self-regulation tools in a world full of uncertainty.
Supporting children through trauma
This course explores how employees with childcare responsibilities can support children through traumatic life experiences such as bereavement, separation or divorce. Participants will develop their understanding of resilience and how to build this within children when they are experiencing times of grief or trauma, ensuring they are fully equipped to support children and themselves during the process.
How does the training work?
Our training courses can be bought individually or as a package to benefit a wide range of employees. They can be delivered in-person or online, dependent on the needs of your organisation. We recognise that every organisation and employee is unique and we will work with you to ensure the training is perfectly tailored to your needs.
Courses are led by Julia Gaskell, who is a fully-qualified Norlander (as our graduates are known). Julia has extensive experience as a nanny and the owner of a private day care nursery in Somerset, which has been consistently identified as demonstrating outstanding practice. She leads Norland's award-winning consultancy and training activities and manages the continuing professional development (CPD) programmes for Norlanders. Julia is also head of the Norland Agency, which places Norlanders in nanny and maternity nurse positions around the world and provides them with lifelong support and advice.
How will my organisation benefit?
Our expert training offers your organisation a truly unique, value-added employee benefit from the world's most famous early years training provider. Few individuals are lucky enough to train with Norland or to have access to the expertise of a Norland Nanny, which makes this training a particularly special reward for your staff.
Our specialist training can really make the difference to your employees and your organisation, giving you a distinct competitive advantage and promoting a healthy work-life balance that is essential for staff wellbeing and motivation.
How will my employees benefit?
Our training package will benefit employees that care for children of any age, whether as parents, carers, grandparents, other family members, friends, or future parents. Your employees will gain vital knowledge about how children develop and learn practical strategies to support them and themselves through challenging times.
Many of the skills we teach are useful for developing resiliency and responding effectively during stressful times as adults as well as children. Employees that may be experiencing a difficult time in their family life will be equipped with the latest knowledge and tried and tested approaches to support their family, reduce stress levels and promote harmony and relaxation at home.
Download corporate training flyer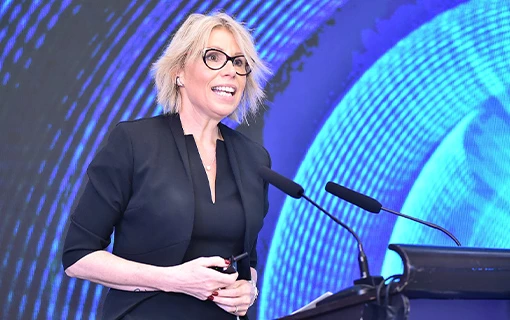 Meet the Consultancy team
Julia Gaskell - Head of Careers and Consultancy
Read full bio
Emily Evans - PA to the Head of Careers and Consultancy
Read full bio
Read some of our client case studies
Poppins Corporation
Read case study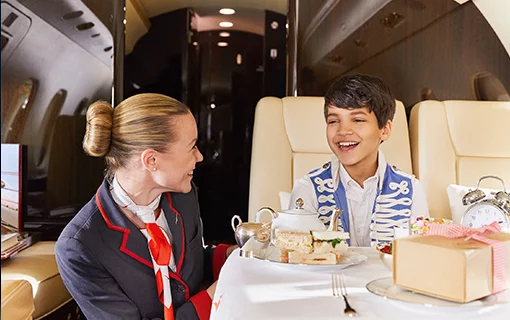 VistaJet
Read case study
Etihad Airways
Read case study
Get in touch
If you are interested in finding out if Norland's training packages could benefit your organisation, please contact us by telephone, email or by filling in this form.
Contact the Consultancy and Training team: 
+44 (0) 1225 904040 
Browse our blog and latest events